Palestine Medjool Dates
Medjool is the "king of dates". It is large, juicy, and sweet.
Origin : Palestine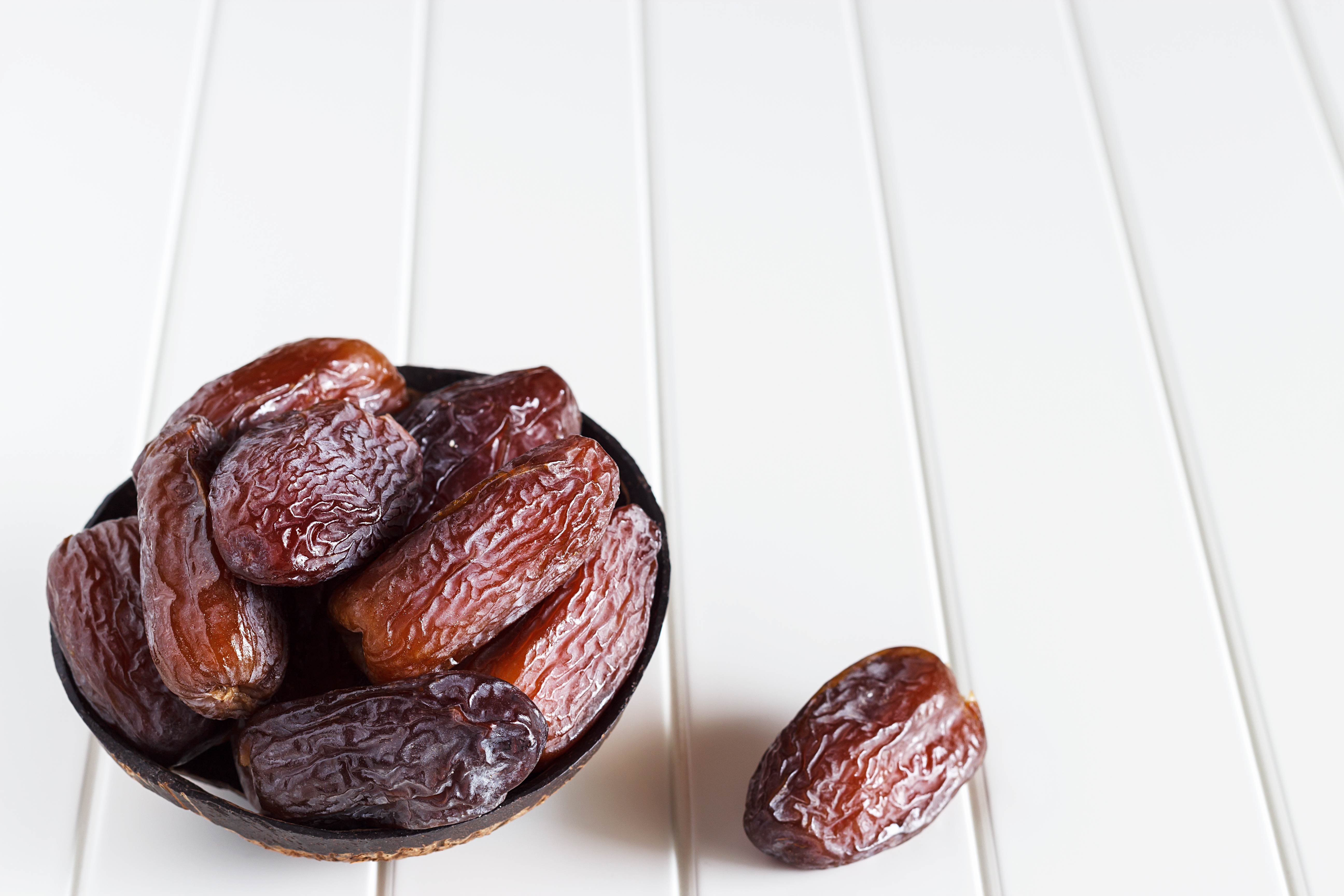 BENEFITS OF MEDJOOL DATES :
Quickly Boost Energy Levels

May Help Promote Natural Labor

Rich in Antioxidants

Supports healthy digestion

May protect your heart

Source of natural sugars
NUTRITION FACTS :
Dates offer a significant amount of fiber and variety of vitamins and minerals, including iron, potassium, B vitamins, copper and magnesium
HOW TO USE:
Some Medjool dates are pitted, but if you purchase ones with pits, you'll need to remove them before eating


make a date paste by blending 2 cups (480 grams) of pitted dates with 1 1/4 cups (300 ml) of water, then use this paste instead of sugar in your recipes

What's more, you can fill raw Medjool dates with peanut butter, cheese, nuts, or even cooked grains like rice.

WHERE I CAN FIND IT ?
Berkat Madinah Branches
Ampang - Kajang - Shah Alam
Order Online at:⁠
⁠
delivery.madinah.com.my⁠
KLANG VALLEY (within 90 mins)⁠
==========================⁠
shop.madinah.com.my⁠
WHOLE MALAYSIA (3-5 days)⁠
⁠
👇🏻👇🏻👇🏻⁠
ORDER THROUGH WHATSAPP:⁠
+60 11 1111 9912⁠